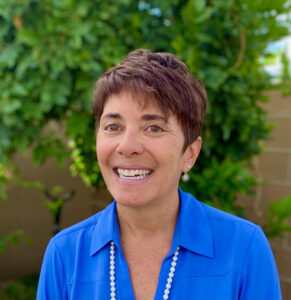 After obtaining a Master's degree focusing on counseling and management and enjoying a career in social service, Hope Eckert pursued her life-long dream and attended law school at the University of New Mexico, graduating in 2000 summa cum laude.  She is licensed to practice in the State of New Mexico, the U.S. District Court for New Mexico, and the 10th Circuit Court of Appeals and is a member of the State Bar of New Mexico's Ethics Advisory Committee.
During her career Hope has practiced in many areas, including federal criminal defense, plaintiff's civil rights, employment law, business law, appeals, and civil defense. Hope has served both as an adjunct and Visiting Professor at the University of New Mexico School of Law, teaching classes including Pretrial Practice and Clinic; she is currently the Externship Program Supervisor.
Hope completed the 40-hour Mediation Training at UNM School of Law in 2017 and is currently a coach in that program. She then completed a post-graduate program in International Relations through Queen Mary in London.  Hope served as a Mediator in the Bernalillo County Metropolitan Court Mediation Program, as a private mediator, and as a Settlement Facilitator in the Second Judicial District Court's Foreclosure Settlement Program, before becoming the Circuit Mediator for the Federal 10th Circuit Court of Appeals.  Through those experiences she mediated over 350 cases.  She started Creative Mediations to meld her legal, social service, and mediation skills to help you and your clients find creative resolutions.